Location: Jeongwang-dong, Siheung-si, Gyeonggi-do, Korea
Land Use: Natural greenery in urban areas
Price per Square: 290,000won
Rising area in the southwestern part of Gyeonggi province Siheung !!!
Nearby Baegot new town and Darwol Station
The development of Banwol special area is progressing rapidly as the status
of lifting and traffic is improving.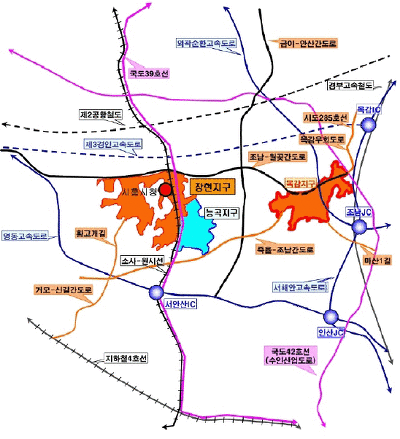 Our location is 500m to Suwon Line and Dalwon station !
Oido Station Line 4 and 1.3 km
Suin line will be extending to Suwon next year.
It is 1.2km from Jeongwang IC(3rd Gyeongin Expressway)
1.3km from Woltong intersection
Around 400m from the Baegot new town
1km from Shinsegae Simon Premium Outlet
2km from Seoul National University Siheung Campus and Seoul National University Hospital
3km from Changhyeon District, Siheung
Starting in 2018, waterside park development in earnest.
Waterside Park is the favorite area of residents these days.
Our land is very close to the waterside park scheduled area.
♦Please contact one of our consultant